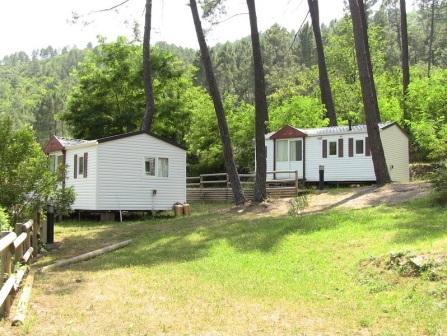 The rental accommodation
Both 4 person and 6 person mobile homes are available for rent. The majority of the mobile homes are located in a closed part of the campsite. You have a wonderfully quiet place there. These mobile homes are pleasant and spacious among the tall pines and beautiful shrubs.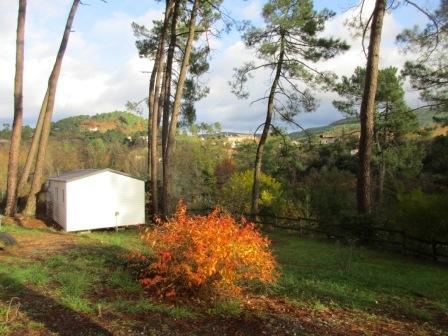 With several mobile homes it is possible to place additional tents against payment. This way, more people can enjoy the spacious pitches at the mobile homes. Feel free to inquire about the possibilities! Please note, this is only possible at very large pitches with numbers 35 to 44. Pets are not allowed in these mobile homes. Of course, other travelers cannot pitch their tent at your mobile home.
Our mobile homes have their own toilet and shower and are equipped with a refrigerator, electric hob, microwave, coffee maker, crockery, household utensils, garden furniture, parasol and drying rack.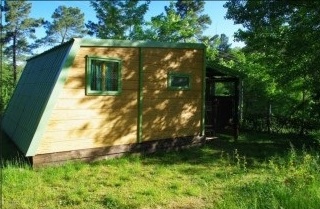 The chalet has two bedrooms, one with a double bed of 140 x 1.90 and one with two single beds. The kitchen is covered and connected to the chalet and is equipped with a table, chairs, fridge, microwave, coffee maker, electric hob and of course crockery and cutlery. There is also a small bathroom with shower and toilet in the chalet. You can of course also use the general sanitary facilities of the campsite.
Blankets and pillows are available in the mobile homes. For this you can bring your own sheets or rent them with them. In that case you will find the beds made. This costs 10 euros for a double bed and 8 euros for a single bed.
We also hope to purchase duvets and covers. For 15 euros you will find a double bed made up with a duvet, and for 10 euros a single bed. You can of course also bring your own duvets. Do you indicate what you want with your reservation? The range of blankets, comforters and sheets only applies if you come without pets. If you come with pets, bring your own bedding.
The consumption of gas, electricity and water, as well as heating (in mobile homes) are included in the price. The entire campsite is equipped with WiFi.
Attention:
- Pets are not allowed in accommodations (except in 1 mobile home, and in 1 chalet at places 14 and 15).
- The price does not include final cleaning. You can choose to do this yourself, or have it taken care of by us.
- The location of the mobile homes means that they are unfortunately not accessible to people with reduced mobility.
Renting a mobile home is possible from 1 March to 30 November 2021.
Renting the chalet is possible from 1 May to 30 September 2021.
When booking we try to take your preferred place into account as much as possible. Unfortunately this is not always possible.
Click here for more info: Mobile homes for 4 people
1 bedroom with a double bed. ( 140 x 190)
1 bedroom with two single beds.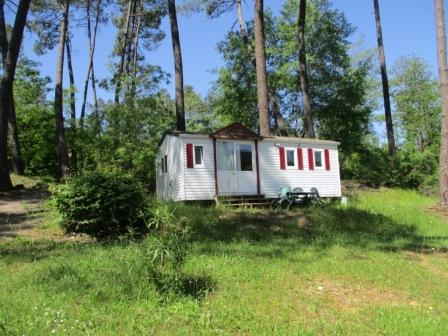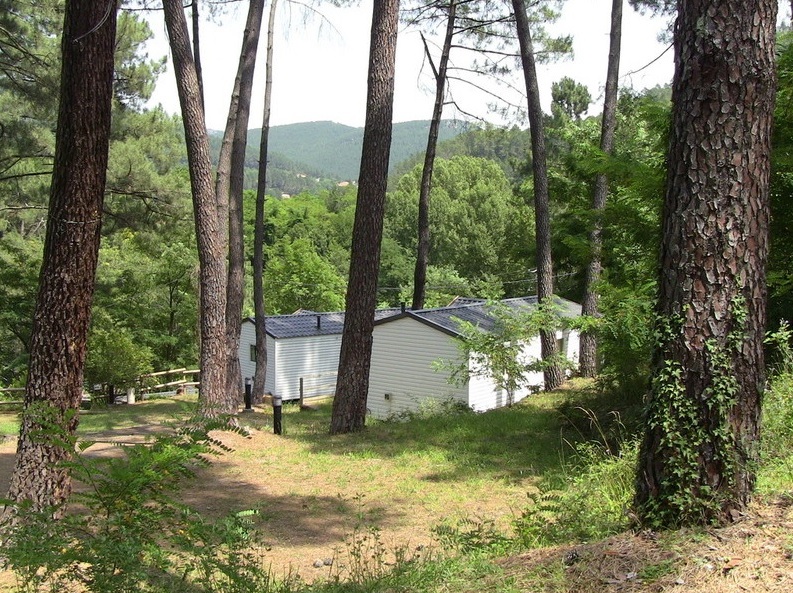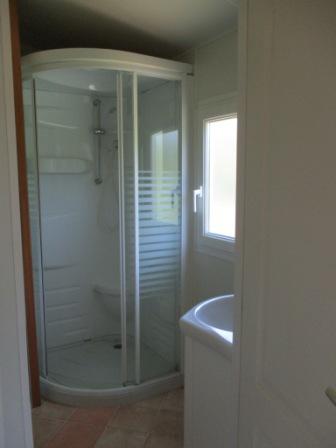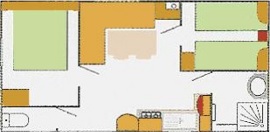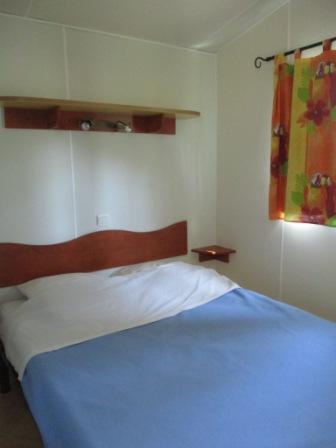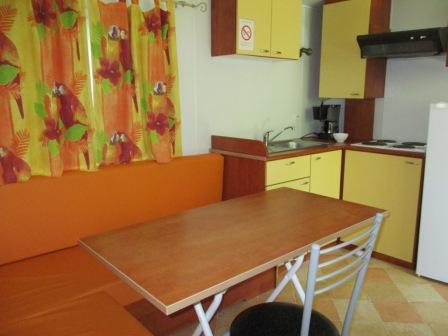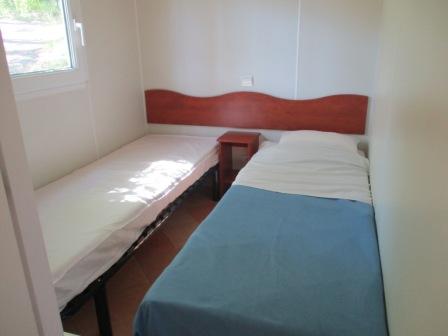 Click here for more info: Mobile homes for 6 people
1 bedroom with a double bed. ( 140 x 190)
2 bedrooms with two single beds each.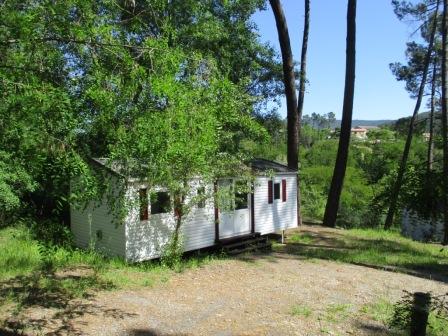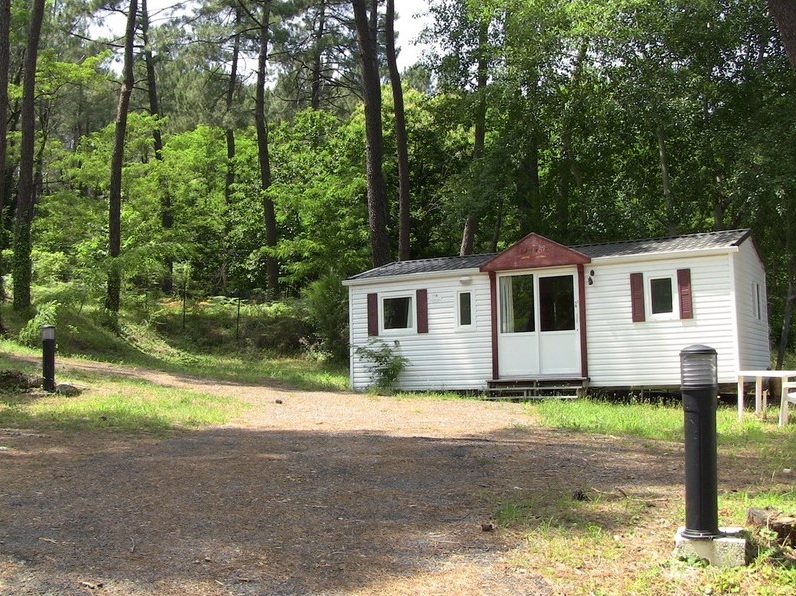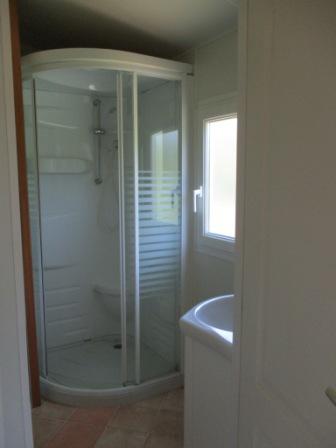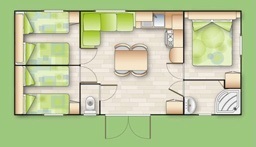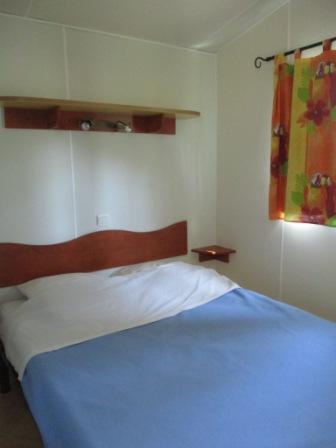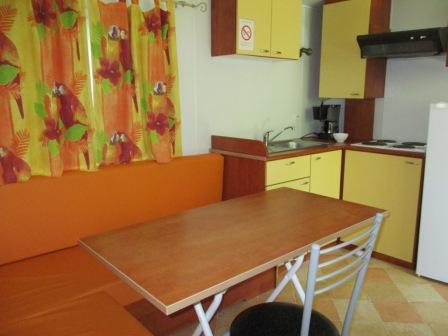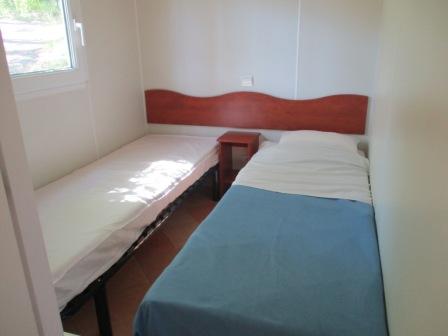 Click here for more info: Chalet for 4 people
We also have a chalet (place 15), which is suitable for 4 people. The kitchen is outside, but covered. This is therefore only available from May to September.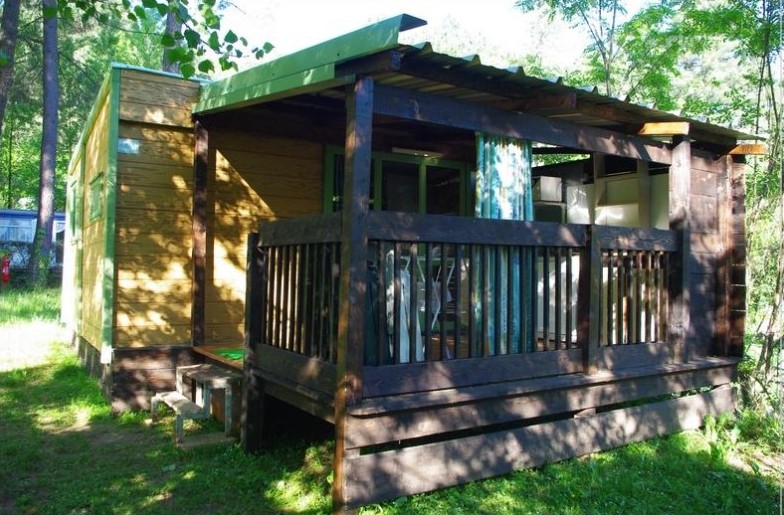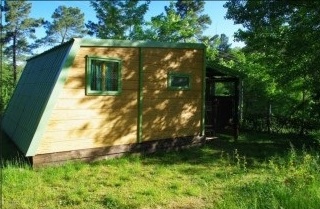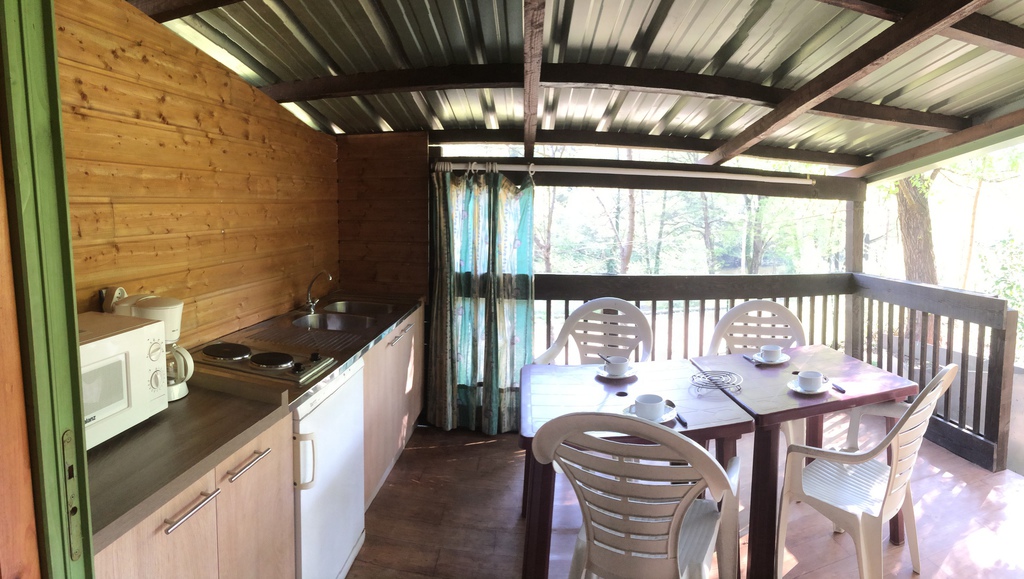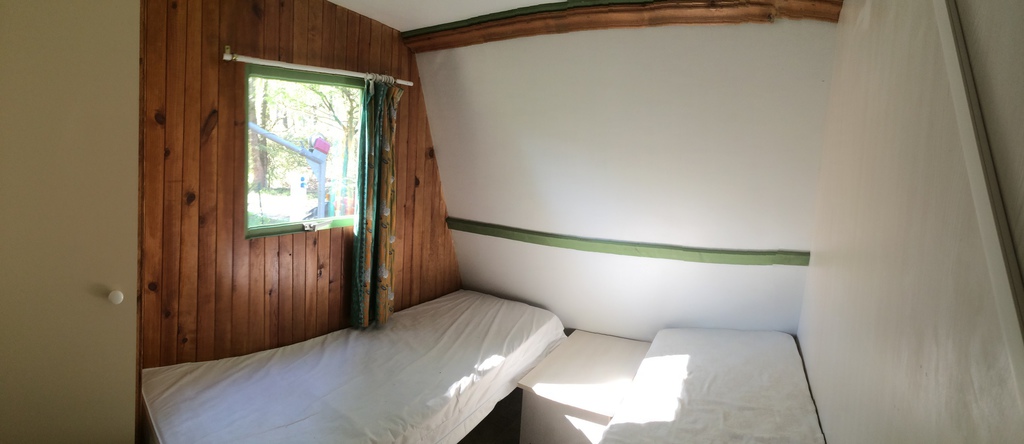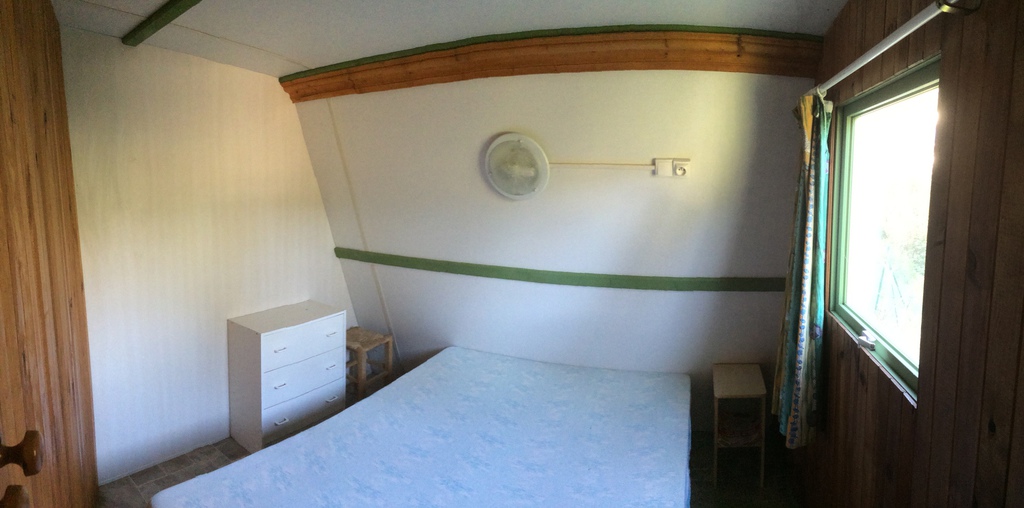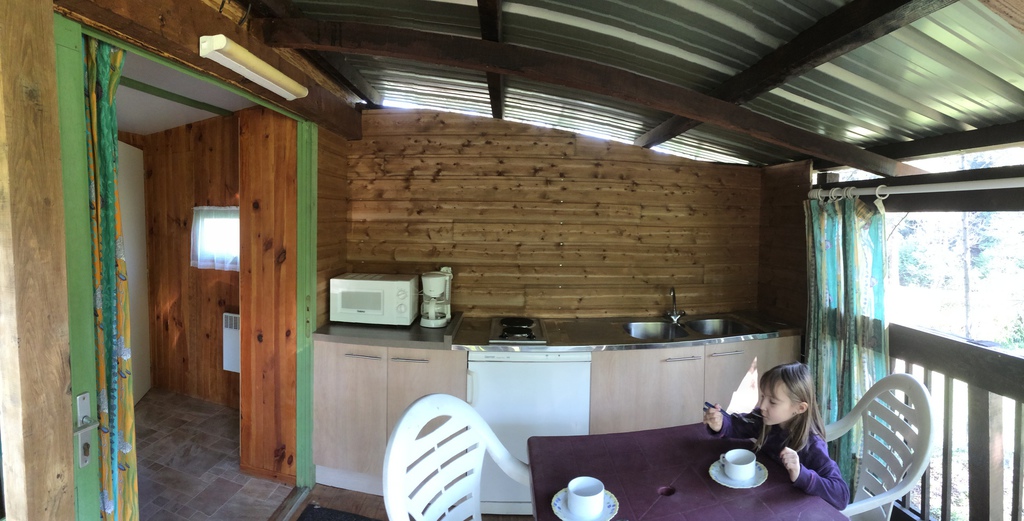 Pets are allowed on the pitches 1 to 34, if on a lead.
No pets are allowed at places 35 to 44.
You can find the conditions here.